1980s Designs
1990s Designs
After 1996
Peter Malinski
---
Rev 1 1991
In 1990/91 we approached Revolution Kites and they agreed to make us a set of custom Rev 1 sails to a design by Jørgen Møller Hansen. We think that this may have been a 'very early' example of custom designs for Revolution sails!

In 1998 a new set of Rev 1 sails were made using the original graphic.

Jørgen gave us permission to use his design again, for two 1.5 sails sewn by Martin Lester and finished by Bazzer, which were raffled for the benefit of The Bristol Kite Festival 2009. (one yellow and one blue)


---
Washington State International Kite Festival 2009, thanks to Laura Berg for these images of the raffle kites in flight
---
---
Scheveningen 1993 with the second set of Rev 1 sails.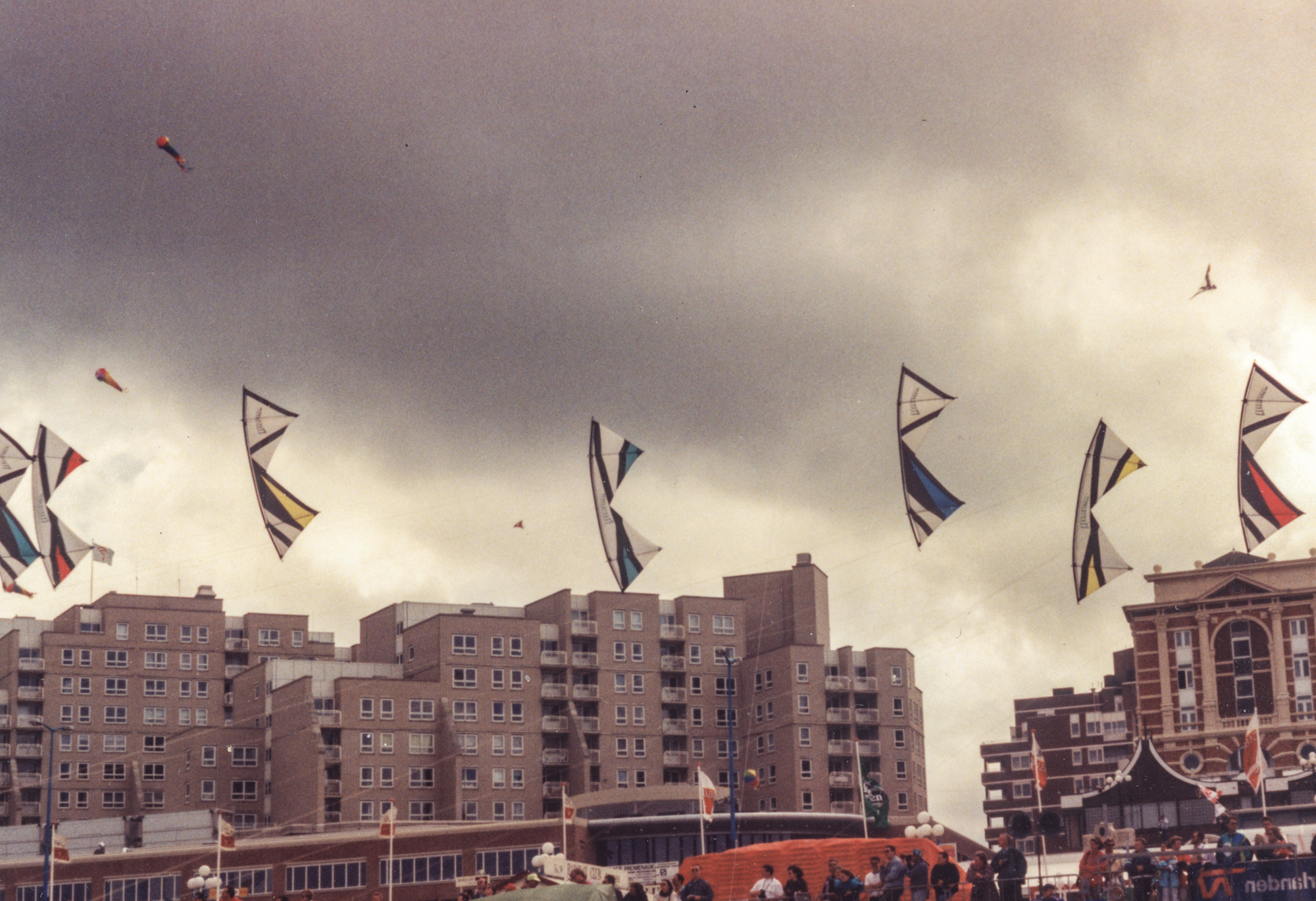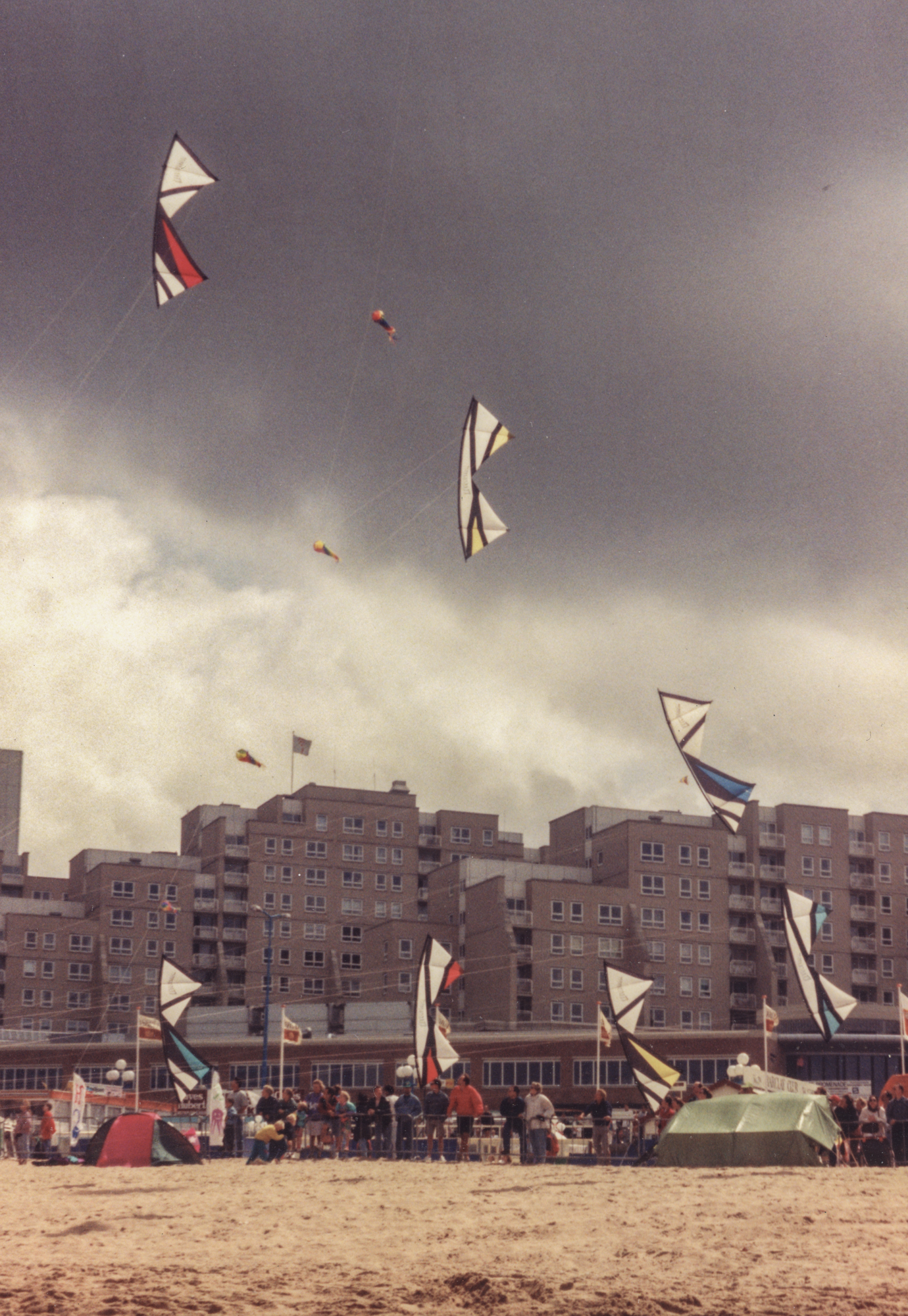 ---
Site Updated May 2020 Felix Mottram