1980s Designs
1990s Designs
After 1996
Peter Malinski
---
Flare Kite Stack 1987
Notes...

Flown on Blackheath 1st September 2019.

Flew it on two lines rather than trying to set the single line bridle. Wind was initially just too light but when the stack was fully flying it was too heavy for comfortable hand holding!

One drogue missing so replacement made. Four drogues lines re-fixed...
Drogues 23 x 245 x 4.5 cm.
---
Blackheath 1st September 2019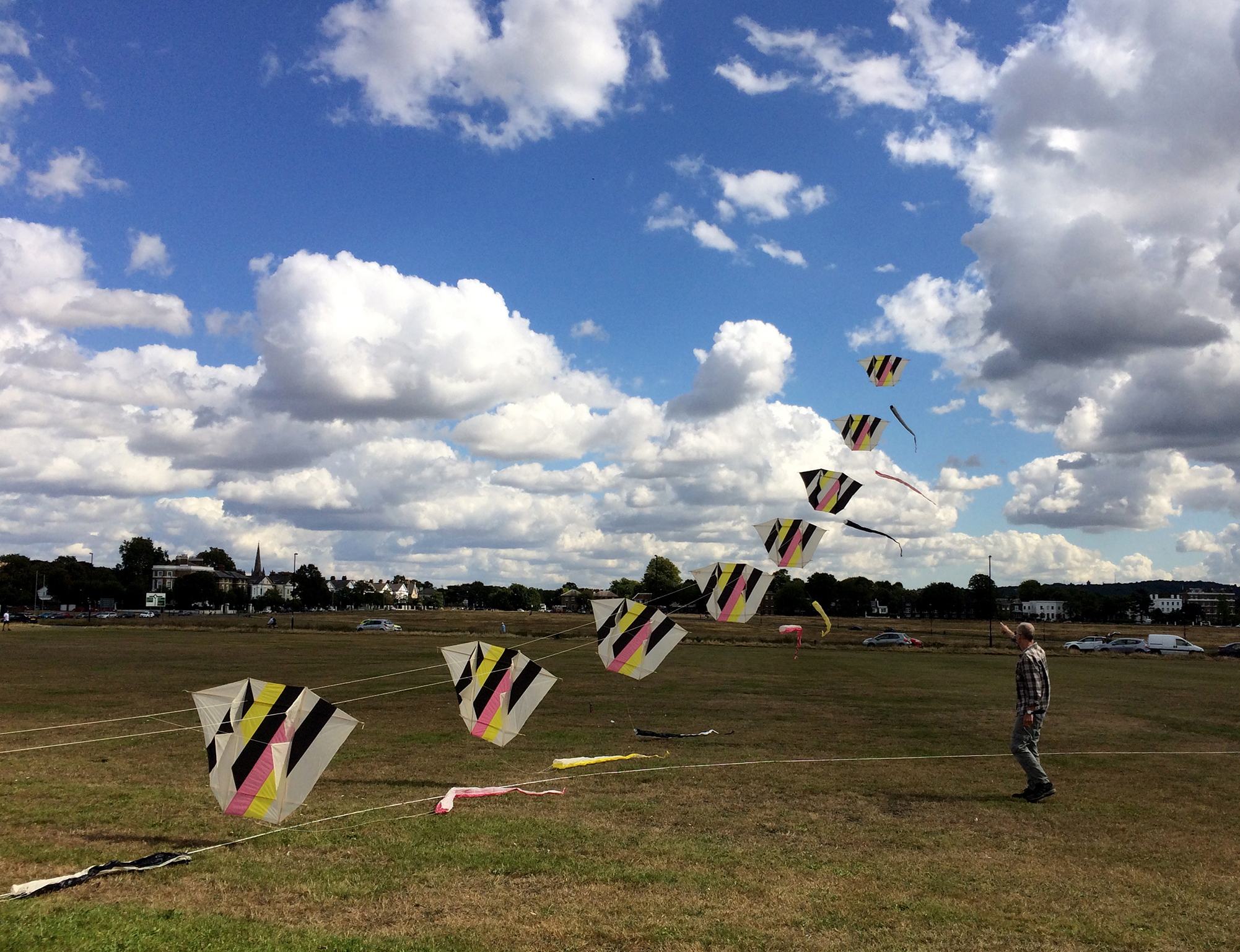 ---
---
---
Site Updated May 2020 Felix Mottram