---
Eddy Train c1985
Notes...

From a Hamburg Collection.

One sail is missing from the green set and a facsimile in grey has been prepared.

The sails had been stored with the spreaders in place. That and having probably been flown in strong breezes meant that the fabric is quite stretched. There was a split seam in one of the pink sails which has been re-sewn. Many of the spar pockets look as if they are newer than the original fabric. The kevlar line is heavily knotted at the connector points and some of the carabiners are slightly corroded or discoloured.
---
Blackheath 26th July 2020
Photos by Margaret Walker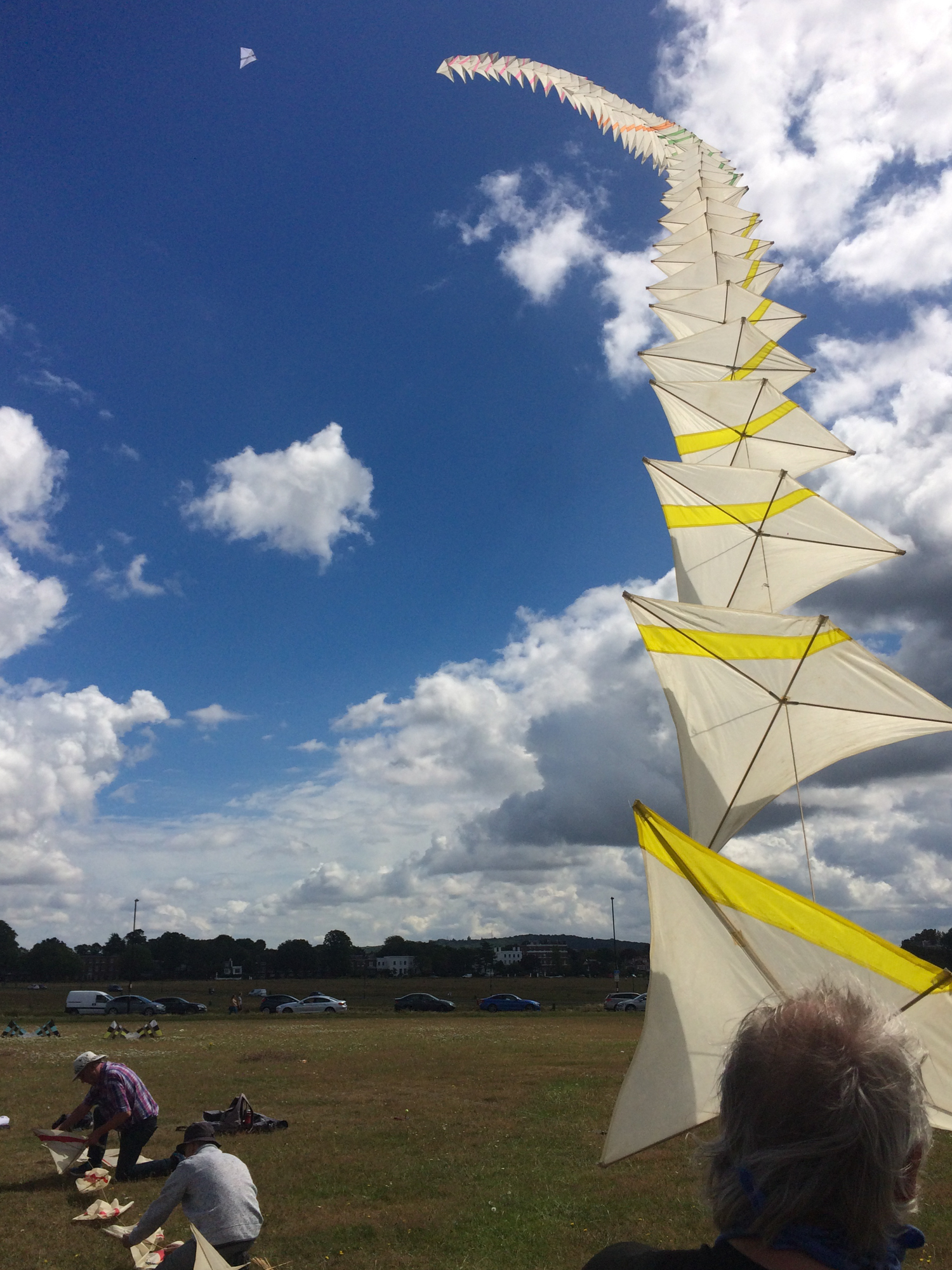 ---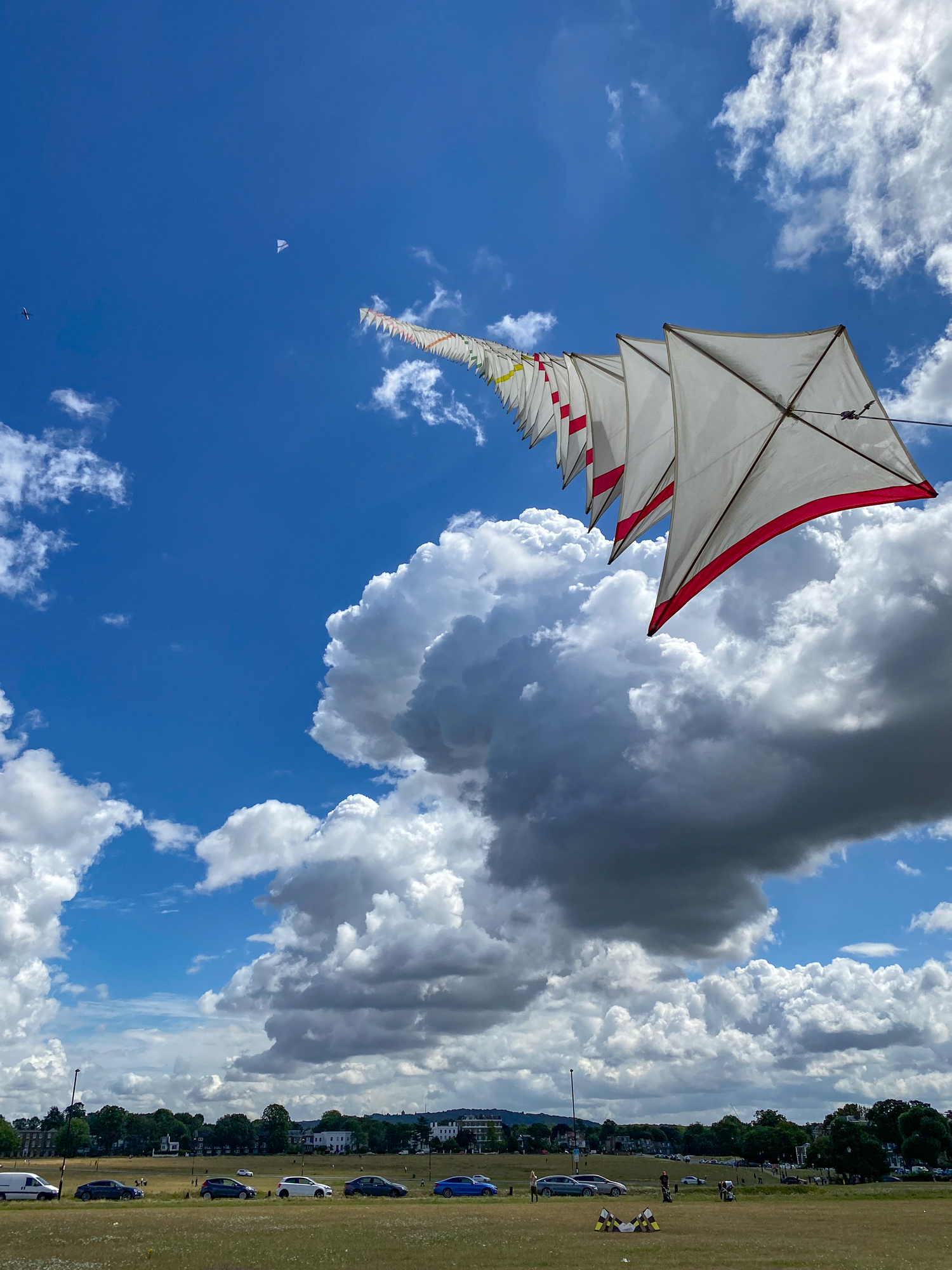 ---
---
Site Updated June 2020 Felix Mottram