Decorators Revolution Sails
---
In 1992 Jørgen did a new design for the Revolution which was made in a Rev 1 size and also a Rev 2 size.

The Rev 1 sails have been re-made in 2022 in the Not Zen proportions.


---
Revolution Design 1994,
6 kites, 2 green made later
(8 kites re-made 2018, illustrated)
Photo Cervia, Italy
Jørgen made another Rev 1 design in 1994 introducing a mirrored aspect. This design was first flown at the Bristol 1995 event which was the 100th event for the team.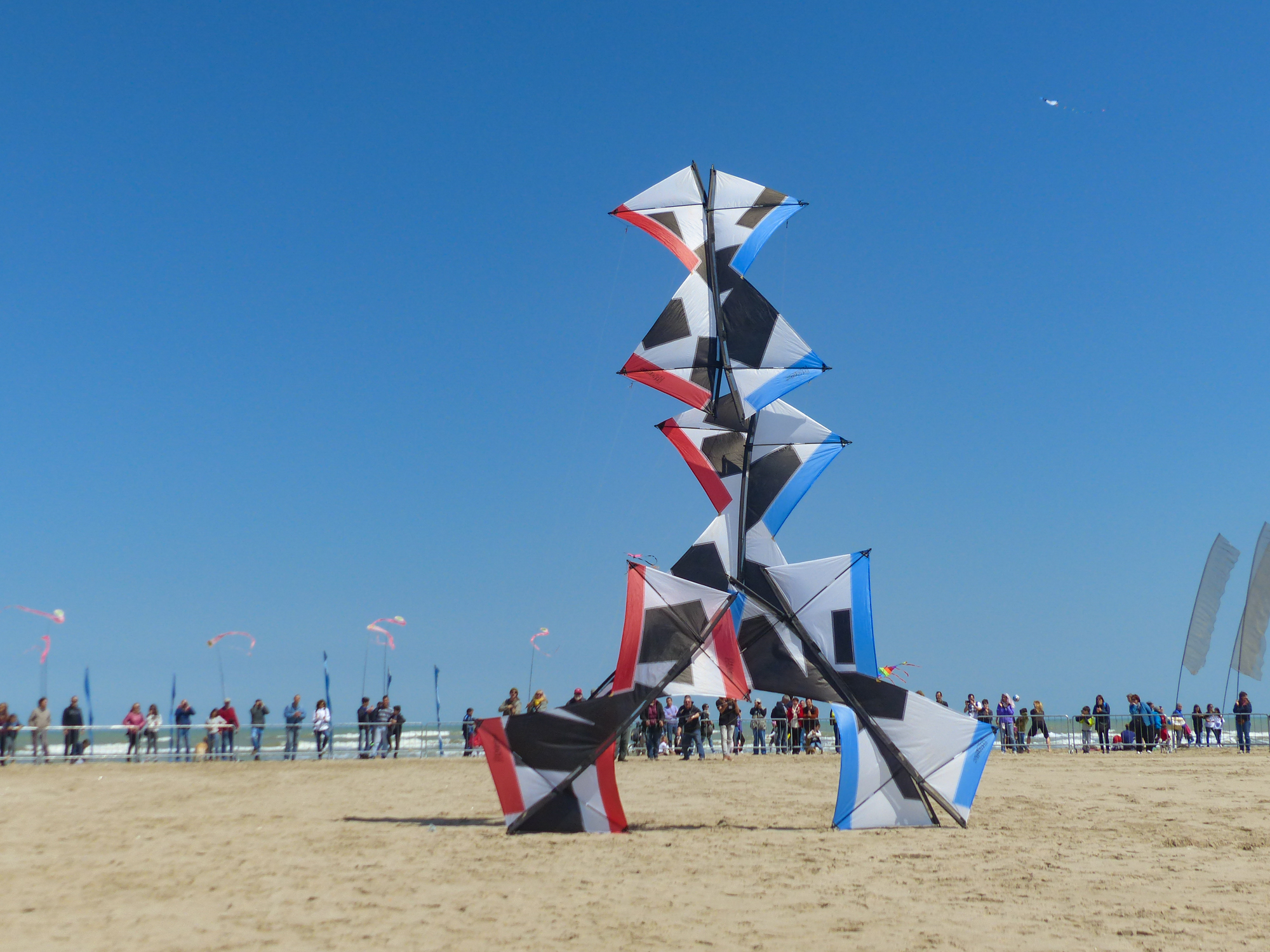 Revolution Design 1997 (Rev 1.5)
remade 2015, 8 kites
Photo Cervia, Italy
The next design was for the Rev 1.5 and it retained the mirrored aspect in two coloured groups of four but also had a variable black motif which appeared in Jørgen's kite compositions from this time.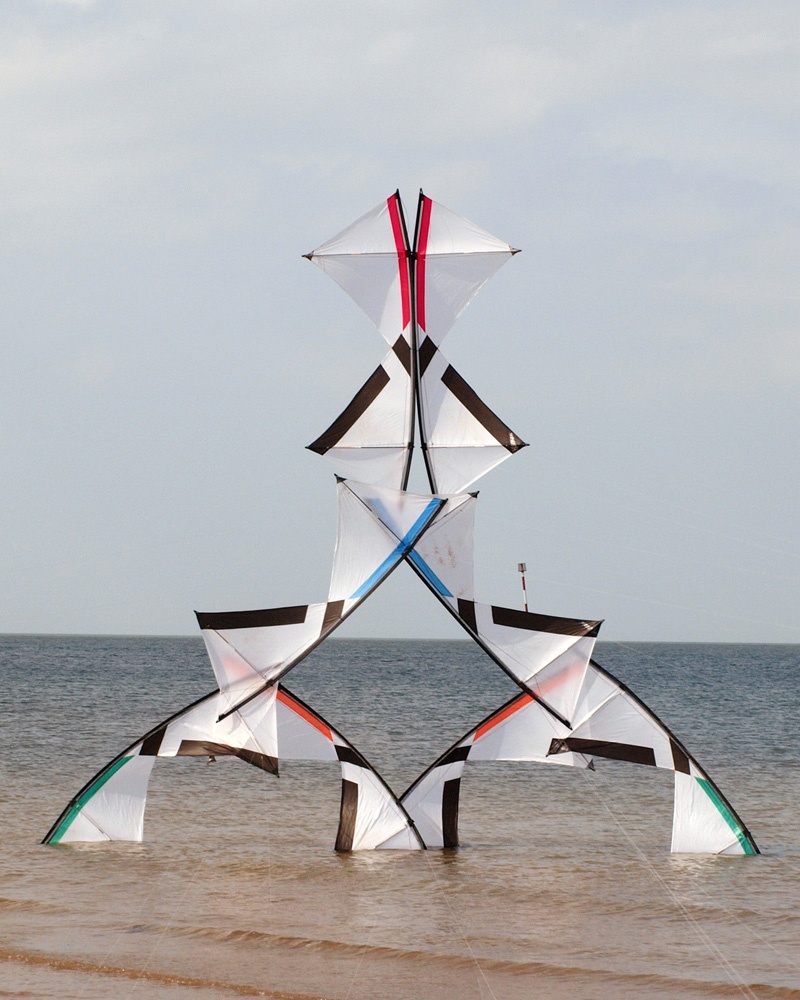 Revolution Design 2007 (Rev 1)
10 kites, 8 illustrated
Photo Margate
The next design Jørgen prepared was in 2007 for Rev 1 and Rev 1.5 sails. Two of the Rev 1 sails were gifted to the Bristol Kite Festival Auction in 2008. Two of the Rev 1.5 sails were also gifted.
---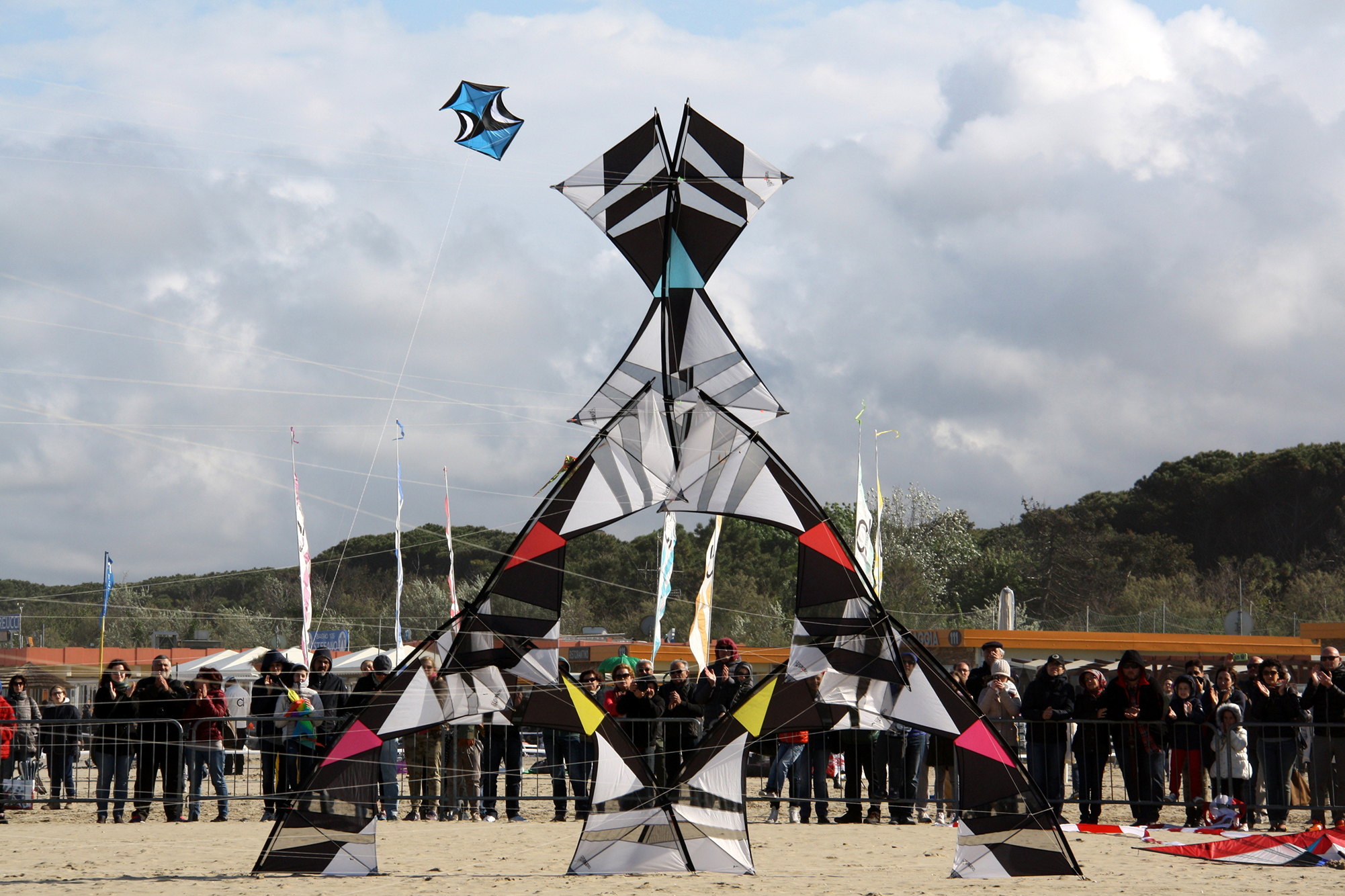 Revolution Design 2009 (full vented 1.5)
2009, 8 kites 2009
Photo Cervia, Italy
When Jørgen was asked to design a vented sail the vent pattern was not specified and so two designs exist that have not been fabricated. The design that he produced with conventionally placed vents was faithfully followed by the sail maker but it was not the same as the Revolution production kites.
Page Updated May 2023 Felix Mottram