1980s Designs
1990s Designs
After 1996
Peter Malinski

---
Della Porta: Four rhomboids 1993
Notes...

yellow fibreglass frame, ends taped 20/03/2019, mistake given tube tolerance... removed as necessary.
Longest spar 158cm. Check link lines...
Flown at Blackheath 31st March 2019, not enough wind when attempted at Berck

Blog notes 31st March 2019:- I hoped to test fly some of the JMH kites today and started with the Della Porta: Four rhomboids 1993. Not knowing this format of kite (same as Della Porta: 4 squares) I was anxious to find a way to manage the bridle initially and then move the kite to a safe launch point. The kite is 4 metres tall, so I positioned the kite at right angles to the flying line stake point and sorted the bridle with the 'comb' that Jørgen had fitted. Then with a 'helper' on the line I gradually walked the kite into the wind window turning it upright up to the point that it was ready to launch. The frame of the kite which is somewhat flexible was supported by the bridle at all times. The kite launched and flew very well!
Exhibited 'Ritter Eisen Drachen' 1996 in Hattingen, Germany
---
---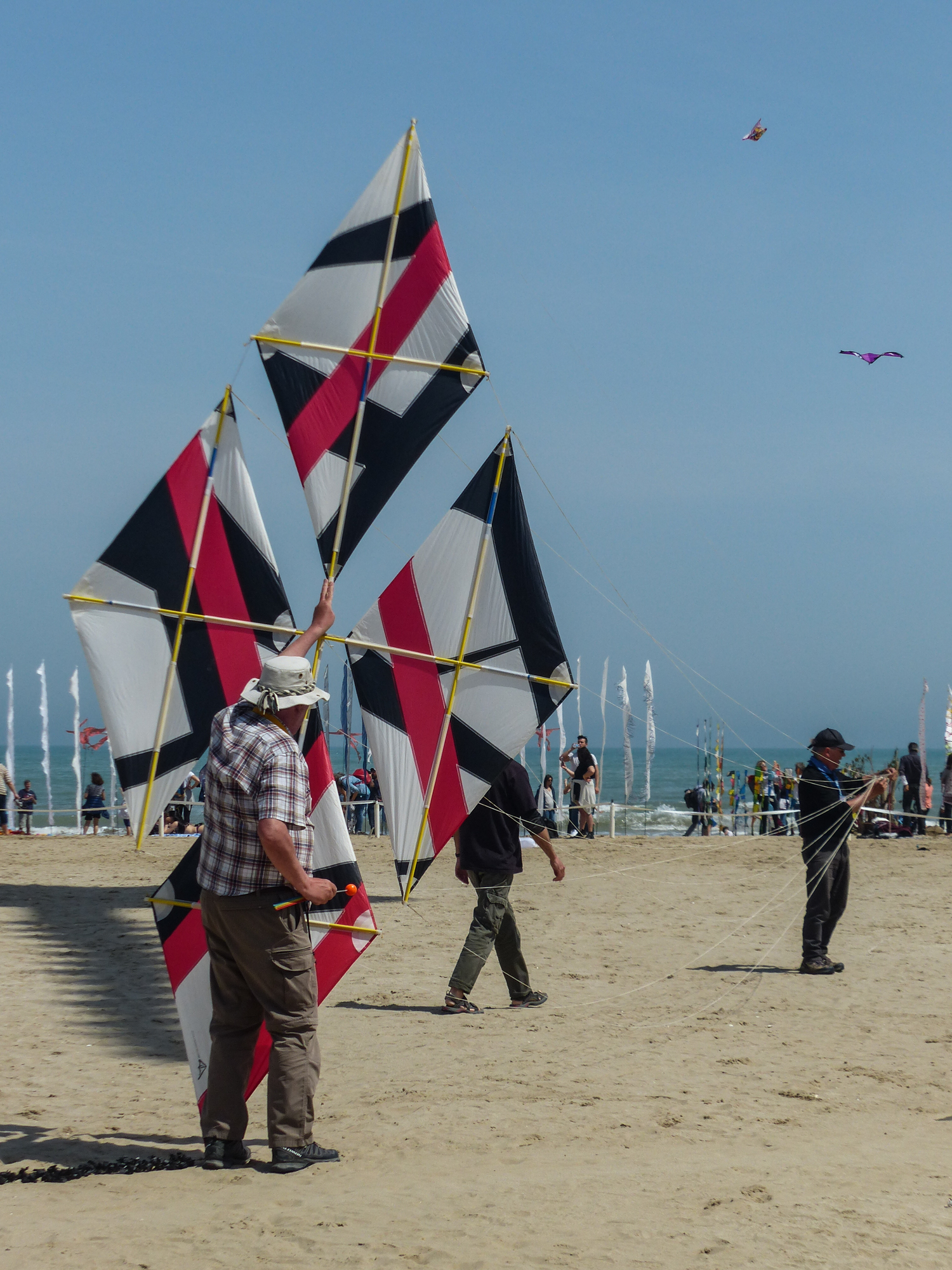 ---
---
Site Updated June 2020 Felix Mottram