1980s Designs
1990s Designs
After 1996
Peter Malinski

---
Flare Kitestack 1987
Notes...

First flown on Blackheath 1st September 2019.

Flew it on two lines rather than trying to set the single line bridle. Wind was initially just too light but when the stack was fully flying it was too heavy for comfortable hand holding!

One drogue missing so replacement made. Four drogues lines re-fixed...
Drogues 23 x 245 x 4.5 cm.

An image from Cervia 1987 appears on the Cervia Volante Web site:- "For the first time the Cervia festival 1986 and 87 expanded to include kite flyers beyond Europe, in fact artists from Australia, New Zealand, Japan and America participated and the Cervia Volante festival began to take shape as a WORLD event". https://www.cerviavolante.it Further details requested 28th August 2023.
---
Recovery and repairs after Blackheath
The bundle of kite sails after recovery from the trees of Greenwich Park.
There were two tears in the fabric and one torn seam, a few broken bridle legs and one pulled out eyelet. There was only one sail with both upright spars missing and one sail with one broken upright. There were two missing lower spreaders.
Show more
---
Blackheath 24th October 2021
The stack was flown from an anchor point today after waiting quite a few weeks for a suitable breeze. After the stack had been flying for a while, time to take a few photos as illustrated here, the ground anchor failed and left the stack trailing one of the two barge pins across the A2 with the kites ending up in the trees of Greenwich Park.
---
Some spars were broken in extracting the stack from the Greenwich Park trees but I do not think that any of the fabric was damaged. It will be quite a slow operation unravelling the bundle of kites and tails!
---
Blackheath 1st September 2019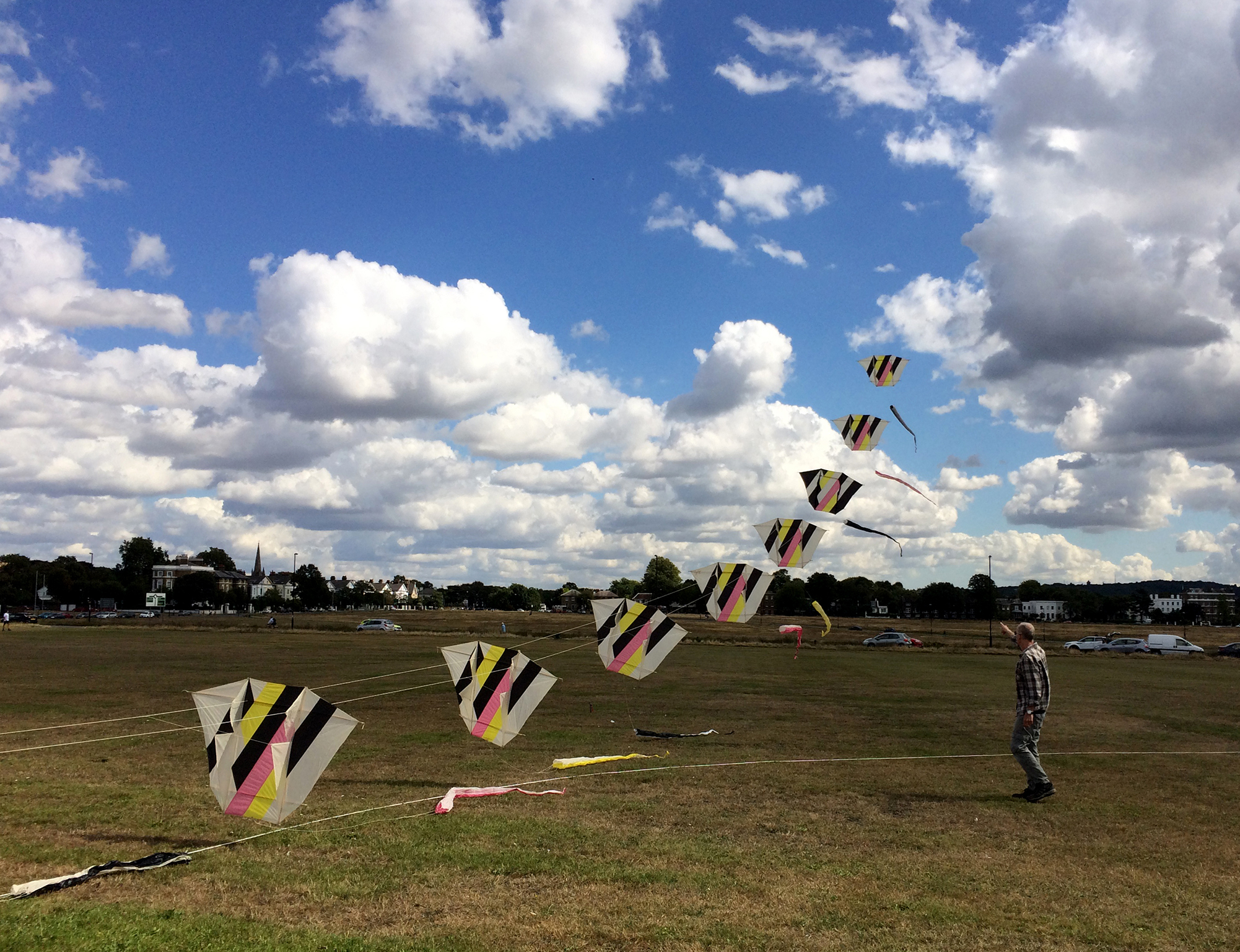 ---
Page Updated August 2022 Felix Mottram