1980s Designs
1990s Designs
After 1996

---
Rokkaku 1991
Notes...

The Team acquired this kite in 1991

A light weight spar set was made by Paul Morgan in 2016 and the kite became a 'low wind kite of choice' on many occasions.
---
Scarborough Castle 2019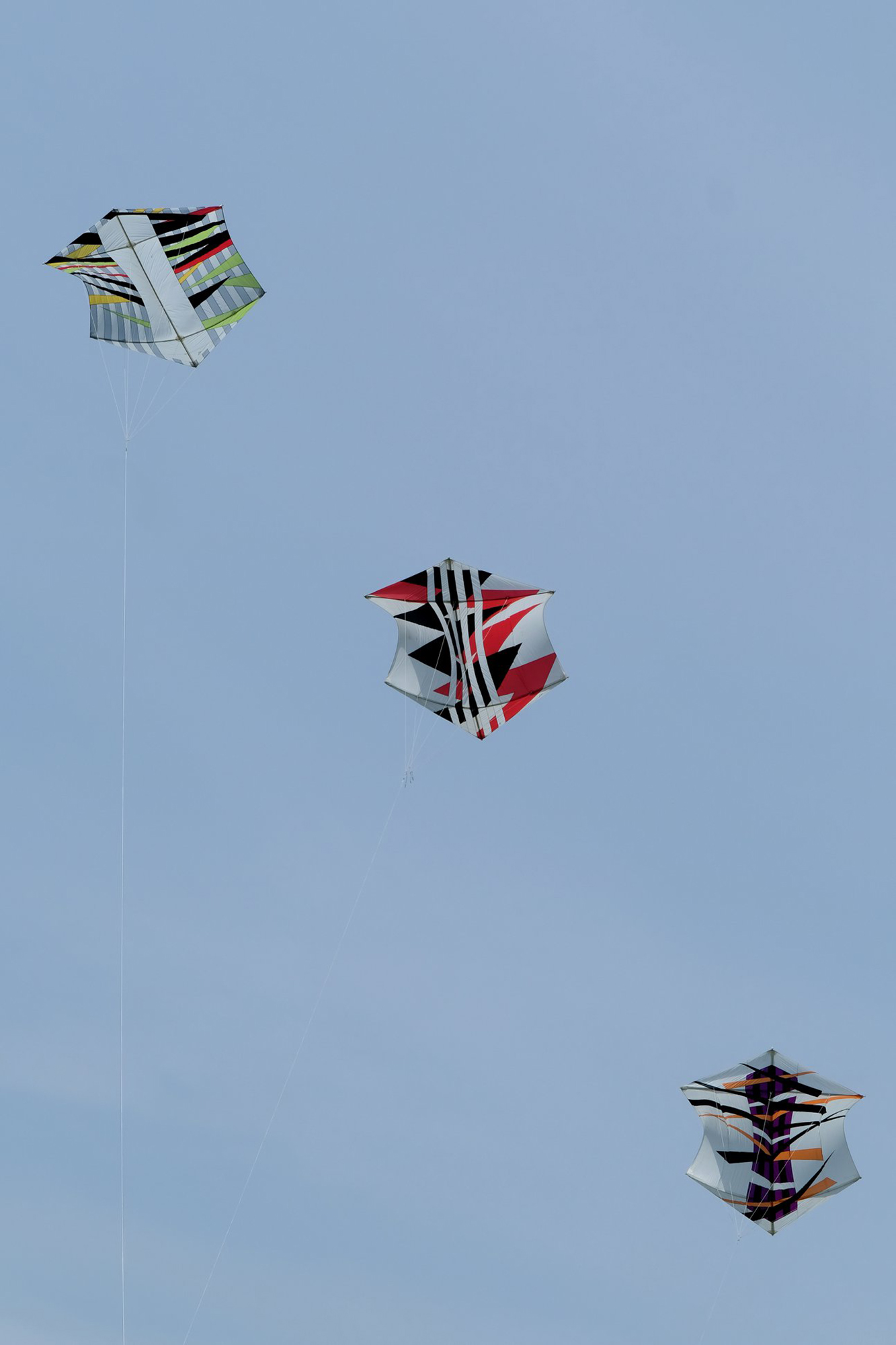 ---
Cervia 2017
---
Slack line and bridle on Blackheath 2nd October 2016.
---
Site Updated March 2020 Felix Mottram